Gaspe Peninsula with buzz to the rythm of the Gaspesia Race Series this summer!
Gaspé, June 17, 2016- The areas of Gaspé-Forillon and Percé can now add their own summer sporting event series to the list of events that help highlight their exceptional territory. For the first time, B2O Sport Aventure will offer the Gaspesia Race Series to amateur athletes from four different sports disciplines; cycling, mountain biking, running and trail running. This series is sponsored by Desjardins.
The areas of Gaspé-Forillon and Percé now have their very own summer sporting event series that showcases its incredible landscapes. For the first time B2O Sport Aventure will present the Gaspesia Race Series, sponsored by Desjardins and open to amateur athletes in four different sports disciplines, road biking, mountain biking, running and trail running!
Four Events, two locations, one winning formula
The Gaspesia Race Series sponsored by Desjardins is the grouping of four major events from the same family :
Each of these events offers up a variety of endurance tests, challenges for seasoned athletes and newcomers seeking a new challenge in a world-class natural environment. Children and younger participants are not left behind with a trial dedicated to them in each event.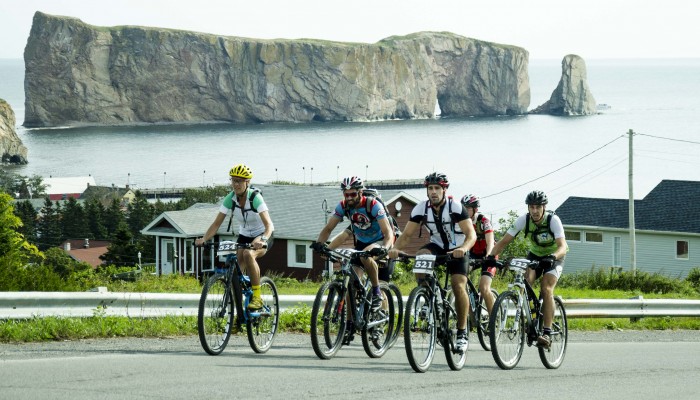 According to the Gaspesia Race Series founder and B2O Sport Aventure President, Jean-François Tapp, this new initiative is an important step in establishing the region in the area of sports tourism: "The Gaspesie is a playground with outstanding potential. This is what inspired us to develop this series differently, by reaching out to participants that were less likely to visit the region for lack of sporting events aimed at them. Our courses have also been designed to provide an unparalleled and unique experience that clearly distinguishes itself from other events in Québec and in Canada."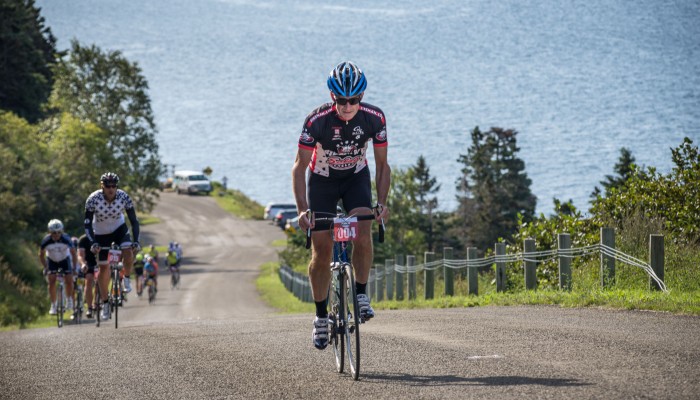 Significant benefits for the Greater Gaspé-Percé region
The series will attract more than 1200 athletes throughout the summer as part of the event which will stretch out the Gaspésie's peak tourism season. Over 60% of these athletes will come from outside the region; including other regions of Quebec but also the Maritimes, Ontario and the United States. This will have a direct economic impact of more than 700 000$ which does not include the benefits that the media visibility will have on the region.
Stéphanie Thibaud , Director of marketing of Tourisme Gaspésie says, "The Gaspesia Race Series definitely fits into the regions attempt to revive and reposition regional tourism by demonstrating its youthful spirit, energy and exoticism by highlighting its many vantage points including outdoor adventure, a hallmark of the region. "
Émilie Desbois, Director of the Tourism bureau of Rocher-Percé highlights that " These sporting events allow people to discover the elements of our region that are off the beaten track. We are proud to be a part of this event. "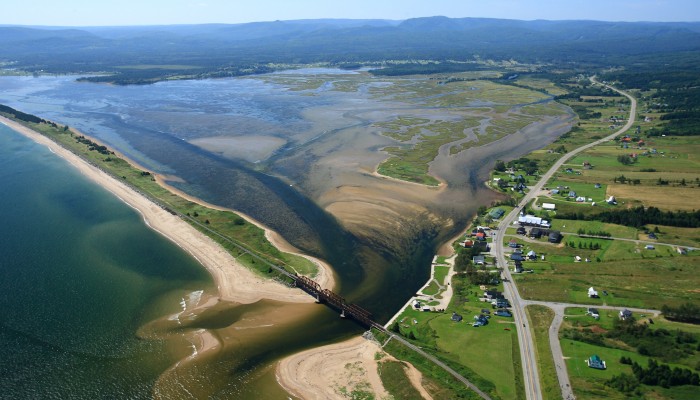 An Important Volunteer Mobilization
To ensure the welcome and safety of all athletes and visitors, The Gaspesia Race Series requires the generous contribution of a combined total of more than 300 volunteers for its four events. " We have developed a volunteer recognition formula that allows our interested volunteers to use voluntary participation credits towards any of the events in the series. ", added Jean François Tapp. "For example, running enthusiasts can volunteer to contribute to a cycling event in exchange for a participation the Ultra Trail Marathon G100 or he Gaspesia ! ".
All of the information regarding the volunteer recognition program is available online at www.gaspesia100.com
Inspiring Amabassadors
La Gaspesia Race Series has the support of a number of athletic ambassadors from here and away that will be present at different events of the series. Among them are champion cyclist Lyne Bessette, trail runners Florent Bouguin, Nathaniel Couture, Carole Fournier, Gaston Berthelot and Guy Brouillette, extreme mountain biking François-Charles Dumas, and not to be forgotton Gaspésiens Emmanuel Joncas (running), Louis-Pierre Dupuis (cycling), Louis Lessard (mountain biking) and the inspiring Jenny Laflamme (running).
Key Partners
The four major events of the series are brought to you by Desjardins and shared with you via Radio-Gaspésie, official radio partner of the event. B2O Sport Aventure relies on the participation of these major partners to help present the series.
Other sponsorship partners include Club Vélocipeg from Gaspé who provides technical assistance to the cyclists while the town of Gaspé, the town of Percé, Tourism bureau of Rocher-Percé, Forillon National Park, Bonaventure Island and Percé Rock National Park are the official hosts of these events. Athletes will be refueled courtesy of Clif Bar, Rekarb, Fruit 2, Muscle Milk and Gatorade.