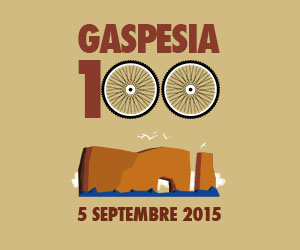 Gaspesia 100 promotional video
Gaspé's Bouette & Bitume Cycling Festival is proud to unveil the 2015 Gaspesia 100 promotional clip. Starring in this clip: Gaspe coast playground and the beauty of the Perce area, host of the Canada's only century mountain bike race!
The clips are produced by Eric Proulx and his team from La semelle verte.
This Gaspesia 100 feature includes archive images and graphical elements from Roger St-Laurent Photographe, Pierre-Mark Lavoie, Simon Bujold, Duane Cabot and Jean-François Tapp.
This project was made possible thanks to the Sports and Cultural Events Support Fund of the late Conférence régionale des élus Gaspésie-Îles-de-la-Madeleine and the Rural Pact of the CLD de la Côte-de-Gaspé.
Don't miss to watch the clips featuring Gran Fondo Forillon and Gaspé Bouette & Bitume – Cycling Festival in the same series!!!