New partnership between Gaspesia 100 and VBN Challenge.
The Festival Bouette et Bitume de Gaspé is proud to announce a new partnership with Horizon 5 to encourage and promote participation in two of the most exciting mountain bike events in Quebec in 2015; the VBN CHALLENGE and the GASPESIA 100.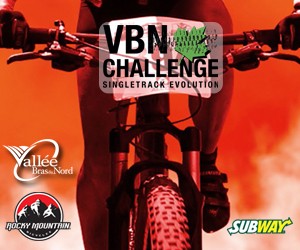 The VBN CHALLENGE is an endurance mountain bike event taking place over two days in the beautiful setting of the Bras-du-Nord Valley and Saint-Raymond-de-Portneuf. The event will allow participants to discover some of the best single-track trails in the province in a formula combining traditional timing and Enduro type sections! The event will take place on June 20 and 21, 2015.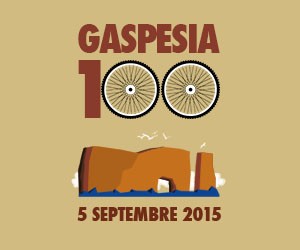 The GASPESIA 100 is the only 100 mile race in Canada in 2015. Presented in the world-class natural district of the town of Percé, the GASPESIA 100 also offers distances of 12, 25, 50 and 75 miles to allow a maximum of cyclists to enjoy this unique cycling experience between sky and sea on diverse types of trails. Departure on September 5, 2015 on Percé wharf!
In addition to creating various advertising and promotional collaborations, partners will host visiting ambassadors at their respective events.
The GASPESIA 100 is also proud to offer a valid pass for either of its 2015 events to the cumulative champions in each category of the VBN CHALLENGE 2015.
All participants in the VBN CHALLENGE 2015 are invited to come and pick their exclusive discount code at our booth in the Roquemont Hotel next June 20 and 21.
Happy training!