Official G100 camping unveiled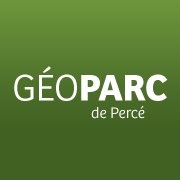 After unveiling the official Gaspesia 100 hotel chain, the Riôtel Group, the Bouette & Bitume cycling festival is proud to announce that Camping de la Baie de Percé (Geoparc) joins their partners as the official camping for the very first Gaspesia 100 set to take place September 5th, 2015 in Percé.
In addition to welcoming our volunteers crew, Camping Baie de Percé is offering preferential rates to athletes participating in the different events part of the only 100 mile mountain bike marathon raid in Canada.
Indeed, bikers registered for the event can take advantage of special rates representing nearly -35% of season price during their stay in the tourist capital of the Gaspé. In addition, there is the camping option closest to the start area!
For more details about Camping de la Baie de Percé, visit the website or call 844-782-5102 to reserve your site now!